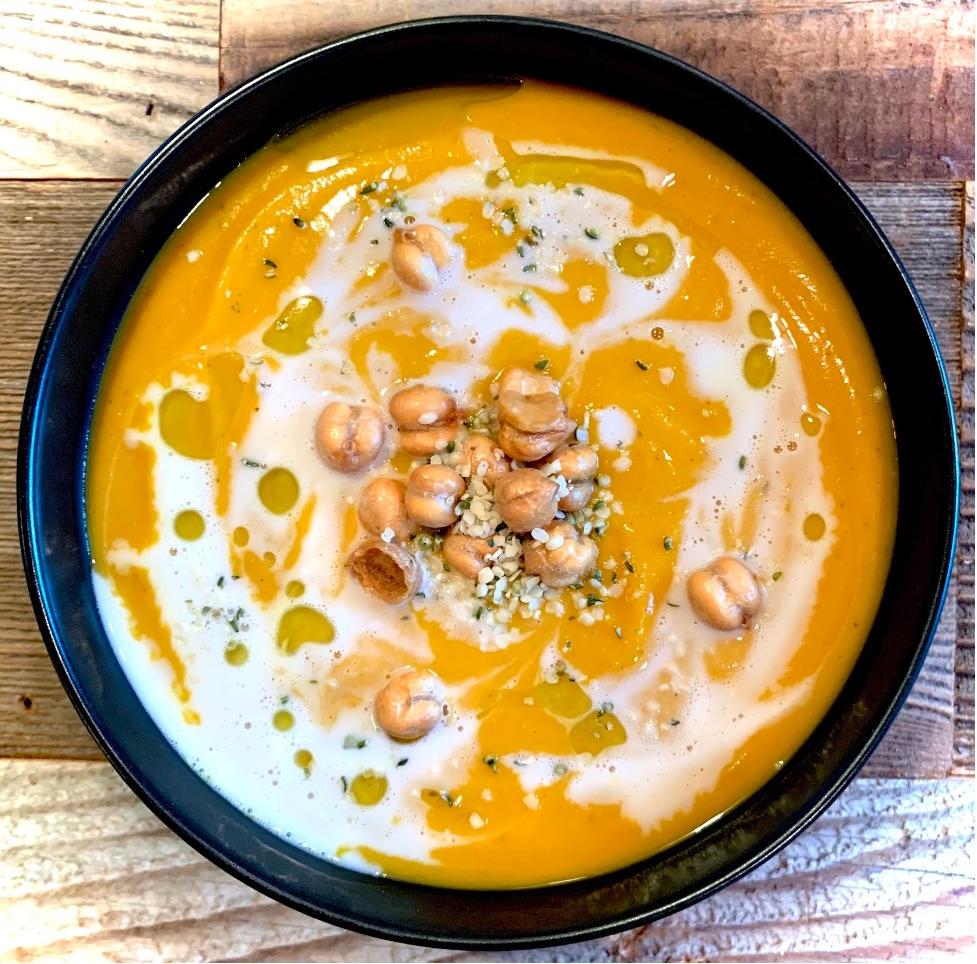 Total: 40 minutes
Prep Time: 10 minutes
Cook Time: 30-35 minutes
Makes: 4 servings
Allergens: tree nuts
Squash is so common but most of the time overlooked. Don't be afraid to try this cheap vegetable and purchase yourself some especially when they are in season. Kabocha squash is a Japanese variant that is green on the outside and its flesh is inherently sweet and tastes like hazelnuts. Butternut squash is softer in texture and has a brown sugar, vanilla-like flavor.
Roasting amplifies the flavor profiles of both squashes and then when simmered in a coconut, ginger and cinnamon flavored broth, creates a perfectly balanced soup.
Squash is a great source of healthy carbohydrates, has moderate protein, is high in fiber, extremely dense in vitamins A and C, and is a great source of many healthy antioxidants. Enjoy the unique sweet flavor of squash as well as all of its health benefits in this creamy and comforting soup recipe.
Read full here:
https://okmagazine.com/p/vegan-winter-squash-and-hemp-heart-soup-recipe/