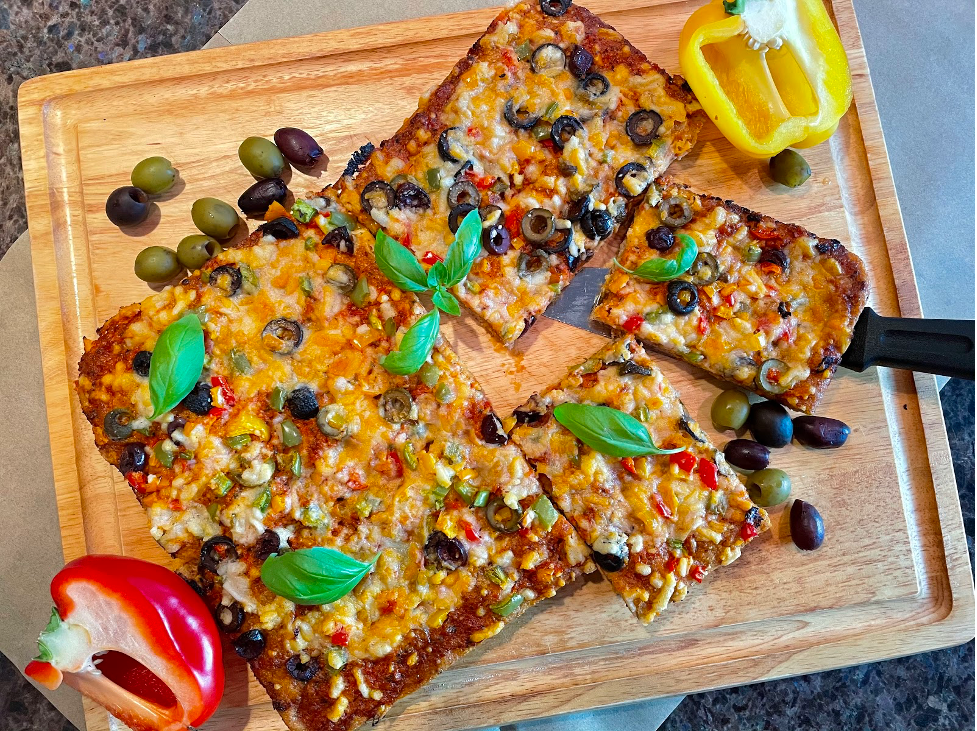 Total: 2 hours & 30+ minutes
Rising Time: 100-120 minutes
Prep Time: 20 minutes
Cook Time: 20 minutes
Makes: 8 slices
Allergens: tree nuts, wheat
This health conscious pan-baked pizza utilizes whole wheat flour and ground flaxseed in the yeast risen focaccia dough for added nutrients and dietary fiber. Omega-3 rich hemp hearts are combined with roasted red peppers and sundried tomatoes for a quick and delicious home-made pizza sauce seasoned with garlic and herbs.
Top it all off with your choice of mixed olives, bell peppers and vegan cheese, and you have yourself a delicious plant-based pizza that anyone can enjoy!
Make your own pizza at home with this easy to follow focaccia pizza recipe!
Related: Looking to make this recipe even better? Add a drizzle of CBD? Click here to find out more about our preferred brands. 
Full here:
https://okmagazine.com/p/veggie-focaccia-pizza-with-red-hemp-pesto-recipe/